Are you looking for an amazing way of making your wedding decor unique and worth remembering ?
You can make your wedding decor interesting with peppy and quirky sign boards. These wedding welcome boards add a striking attractiveness to your venue entries. With colorful floral design and illustrative motif figures it will give an exceptional overhaul.  You can customise them with your picture and as per your taste!  This wedding welcome sign is the perfect accessory to showcase the style of your big day, so don't shy away from getting extra creative.
Its Available in 2 Sizes – 18×24 and 24×36 inches. Made on 4mm premium sunboard with HD print quality!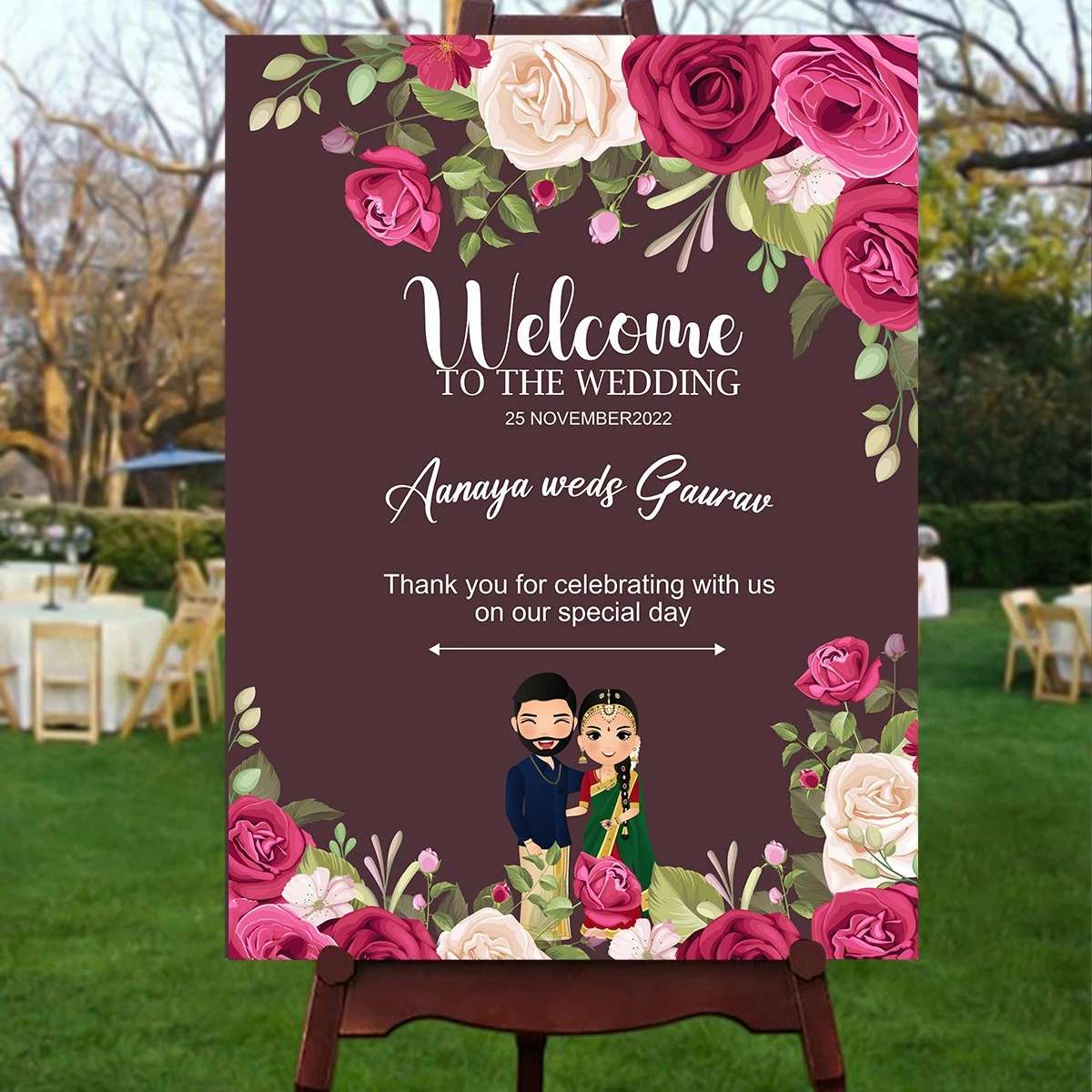 Box contains set of 1 pc – Flex Board