This wall art can transform the look of any ordinary wall within seconds. This Fox Mandala Art Wall Decor comes pre-assembled and its durable back hook makes its installation easy at home. This creative formulation is crafted on high-quality wooden pre-laminate on imported pine wood in 7 layers that attract its viewers on the walls of your bedroom, living room, dining area, office, and more. This product can be the perfect gift for your family and friends. Also, you can transform your home decor with this unique piece of art.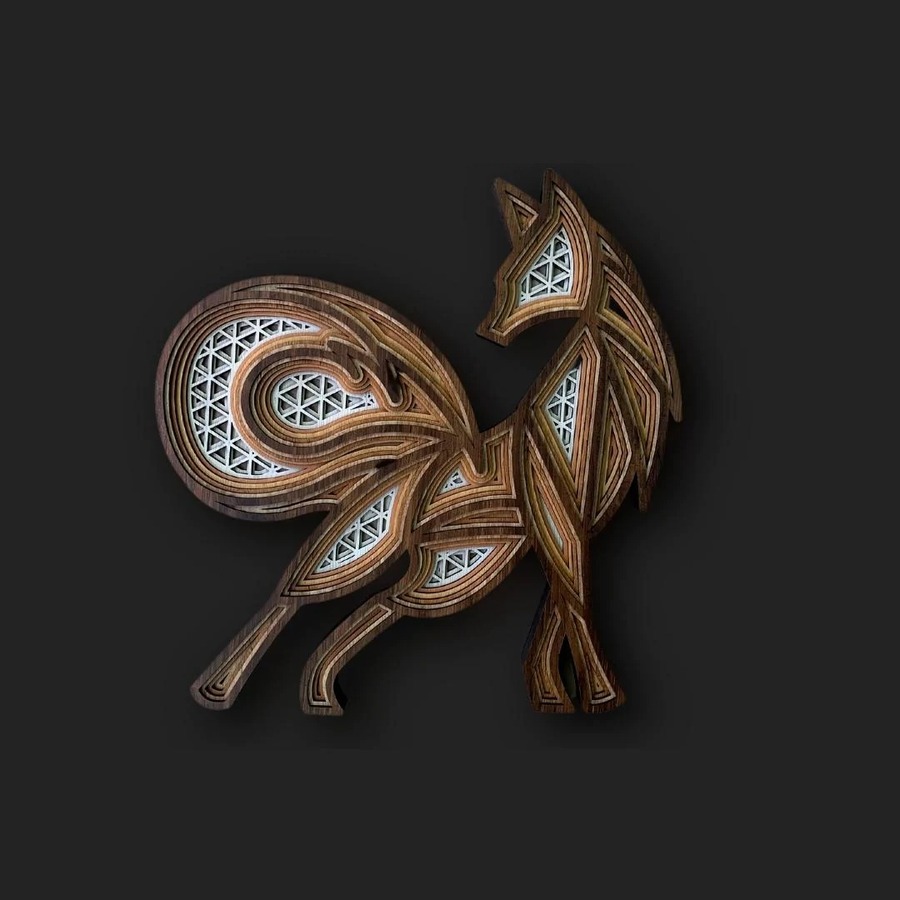 Brand : HoMafy
Dimensions : 26.5 x 28   inches
Color : Multicolor
Assembly : No Assembly Required
Primary Material :Wooden Pre-Laminate On Imported Pine Wood
Layers :7
Art type : Red Fox Multilayer Wall Hanging Art
If you need any help call us at 8810409761 or Chat Below.