Are you looking for an amazing way of making your wedding invites unique and  worth remembering ?
You can create your own digital wedding invitation card now with personalisations. Designed artistically in a beautiful floral theme with your picture and details, its an eye catching E-invitation. These days, wedding invitations are trendier than ever. It is economically friendly and saves time and trips to relatives and friends' places. This wedding season, sending e-invites over whatsapp  is the perfect way to showcase the style of your big day, so don't shy away from getting extra creative.
Can be made for any occasion like wedding, reception with a choice of our caricature illustrative figure or your own picture.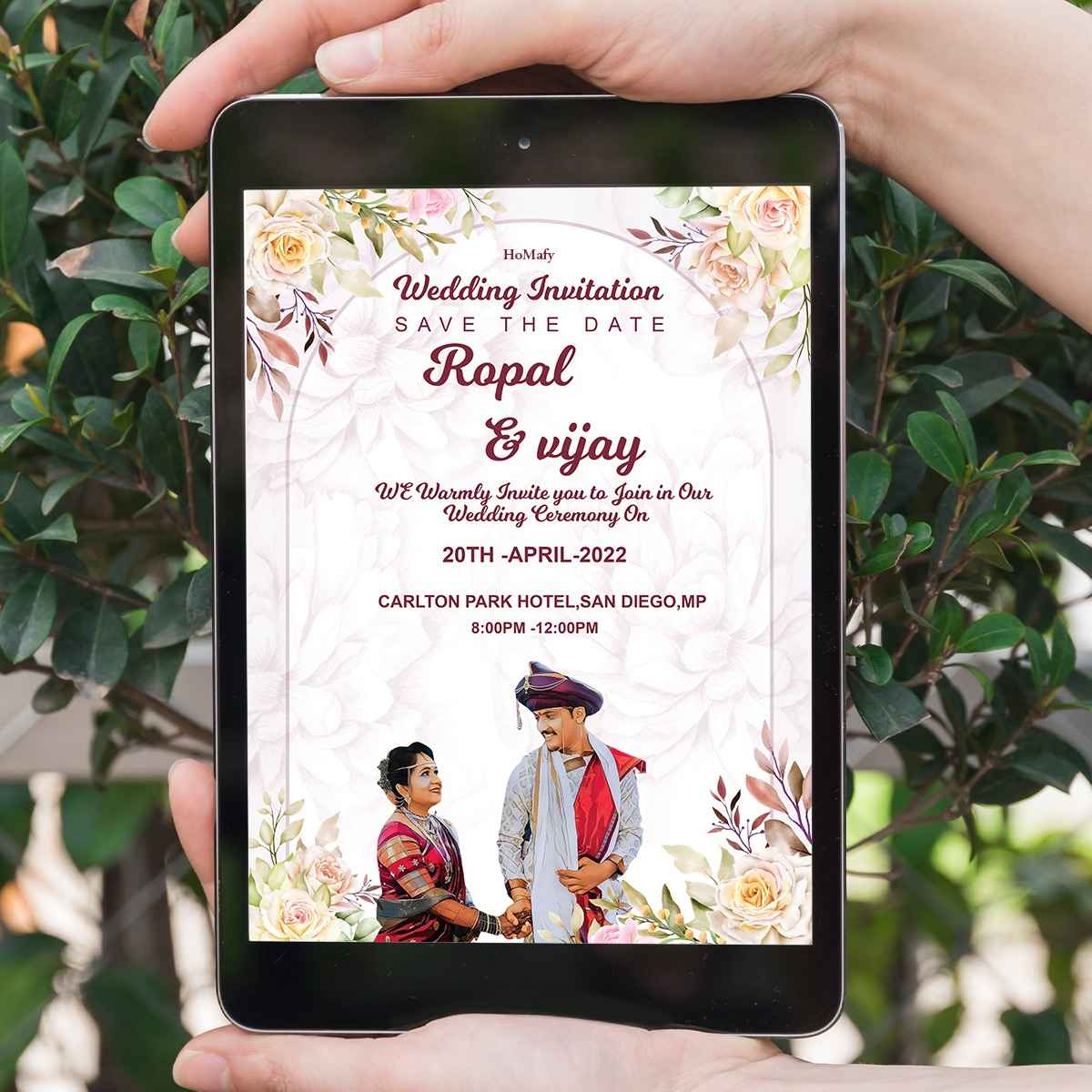 The Final output will be mailed in high quality file on registered email id !