Add a touch of organized fun to your life with our DIY Personalised Acrylic Glow Notes. With colored pens, you can illuminate your thoughts, scribbling, doodling and writing messages by making them glow on both sides. Be it birthdays or anniversaries, its a perfect way to wish, write special messages and decorate for photoshoots or parties.
A 2-in-1 Rechargeable Glowing Night Light functions as a message board for your notes, reminders, or artistic expressions. It allows you to jot down to-do lists, notes, or calendars, a perfect planner, scheduler for day to day activities.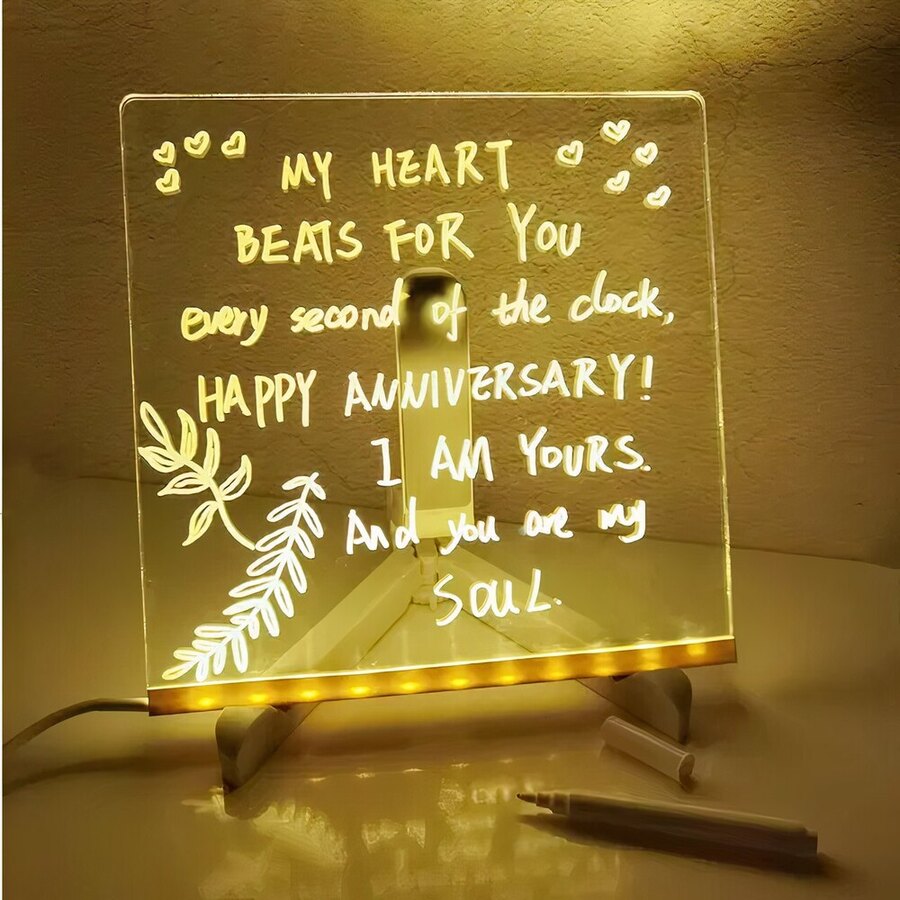 And the best par is its made with premium acrylic non toxic material, baby-safe ABS with anti-blue warm LED light. You can easily wipe it clean and start a new, making it a sustainable choice for everyday use. Plus, it's connected via USB to your laptop, computer, or power bank, offering convenience and portability.